How to Use AVCLabs Video Enhancer AI for Mac
Register AVCLabs Video Enhancer AI for Mac
Step 1:
Install and launch the program.
Download and run the setup file of AVCLabs Video Enhancer AI. After installation, launch AVCLabs Video Enhancer AI.
Click here to check the system and hardware requirements.
Step 2:
Open the register box.
Click the menu button

at the right-top corner and choose Register.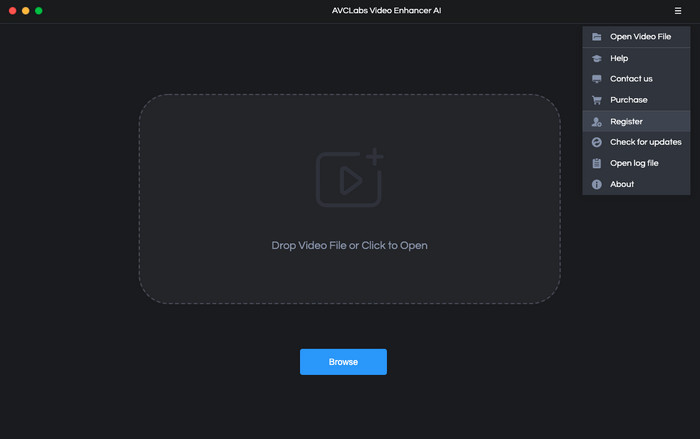 Step 3:
Input your registration code.
Input your registration information in the popup window. Please copy and paste the email and code into the registration dialog.
Note: The registration contents are case-sensitive. Please do not add a blank at the beginning or the end of the word.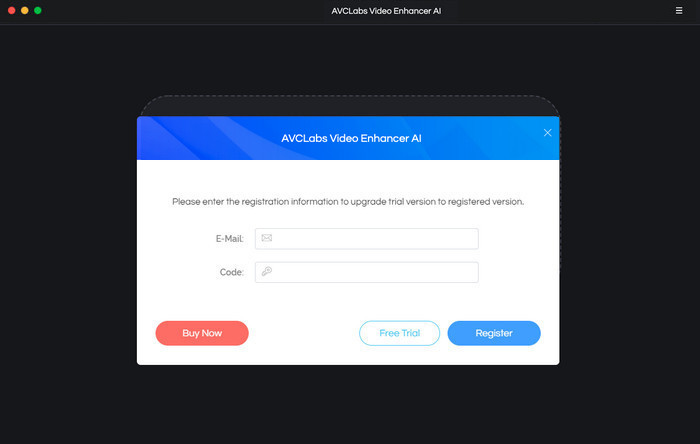 ---
Enhance a video using AVCLabs Video Enhancer AI for Mac
Follow the steps below to enhance your video quality with AVCLabs Video Enhancer AI:
Step 1:
Open AVCLabs Video Enhancer AI for Mac
After launching the program, you will see the main window of AVCLabs Photo Enhancer AI for Mac as the screenshot shown below.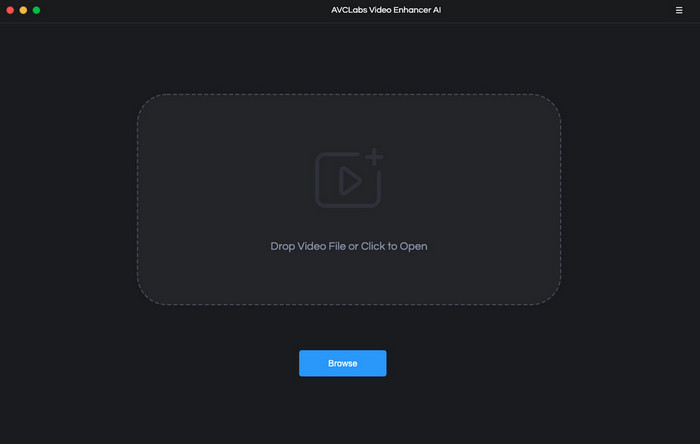 Step 2:
Add the source file
You can click the Browse button to import the video file or drag and drop the source video to the program directly. Clicking the menu button

and choosing Open Video File is also a way to add the source file.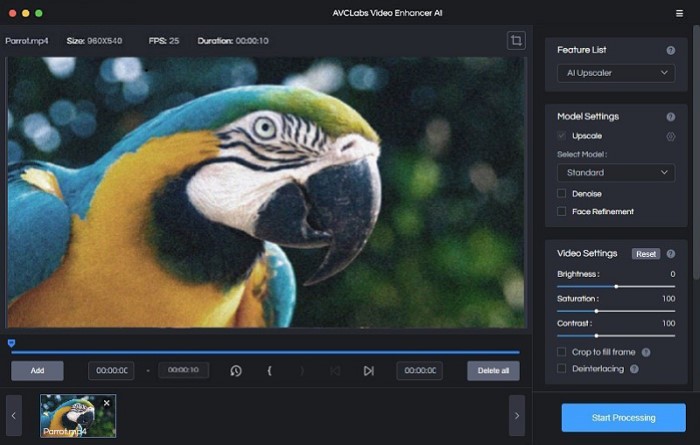 Step 3:
Choose the AI Model and output size
You can choose an AI Model in the right panel of AVCLabs Video Enhancer AI.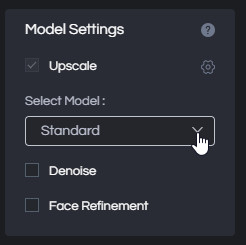 Then select the output video size to 720p, 1080p, 2K, QXGA, Quad HD, WQXGA, UHD, 4K, or 8K. And the output format supports MP4 and uncompressed AVI.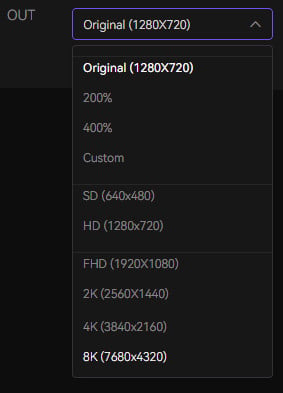 Users can also turn on the Face Refinement option to retouch the portraits in the video.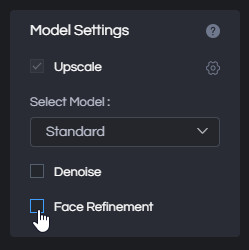 Hint: The program provides a preview of 30 seconds. It would be quite helpful for users to preview the result in current settings. Move the cursor over the video and there will be a play button. You can click it to begin previewing.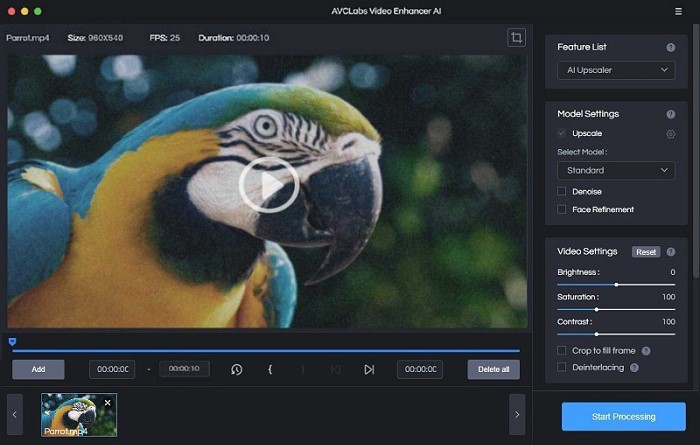 Step 4:
Trim your footage
Before processing the video, you can trim the video frame by frame by inputting the frame number directly or dragging the progress bar to delete the unwanted part.

Step 5:
Start processing your video
After setting all the parameters, click the Start Processing button to render the video. AVCLabs Video Enhancer AI will enhance the video automatically with the power of AI. During the converting, the left window keeps the original one while the right half shows the enhanced result, so you can see the contrast directly.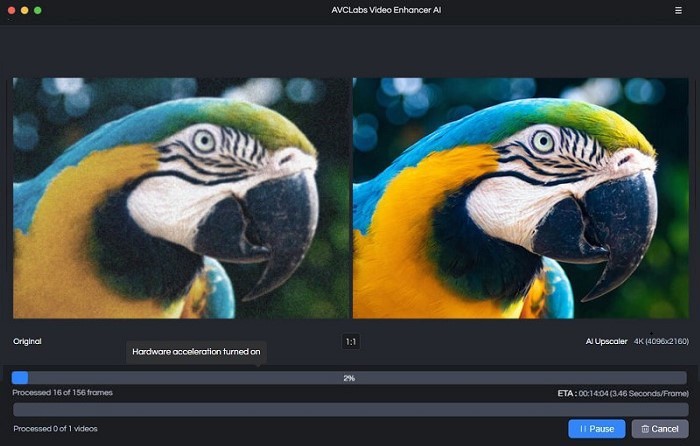 When it is finished, you can open the file folder and enjoy the final video in a better view.
Note: The free trial version of AVCLabs Video Enhancer AI for Mac has the same features as the full version, but it only enables you to convert 3 videos with the watermark. To unlock the limitation, you are suggested to purchase a license to upgrade to the full version.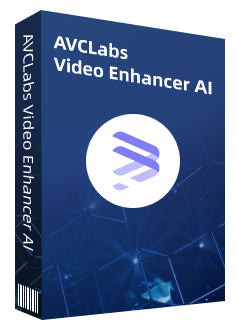 Video Enhancer AI
Improve your video quality with the power of AI
Upscale video from SD to HD, HD to 4K, or 8K
Trim footage frame by frame to delete the unwanted part
100% automatically process the video without fine-tuning
Enhance and restore video quality
with the power of AI