Video Enhancer AI
AI video enhancer and upscaler to give your old footage a second life!
Enhance the video quality with the power of AI
Upscale video from SD to HD, HD to 4K, or 8K
Support face refinement to detect and enhance facial details
Trim your footage frame by frame to delete the unwanted part
100% automatically process the video without fine-tuning

AI Workflow

Optimized Performance

Uncompressed Output

Clean & Secure
ABOUT VIDEO ENHANCER AI
Video Upscaling and
Quality Enhance
Powered by AI
Improve Your Video Quality
Based on artificial intelligence, this automatic video enhancer supports improving the quality of your footage with most of the details recovered, no matter what details are lost due to camera shake, poor lighting, shadows, or other factors out of your control. And supports refining human face. With AI algorithms, AVCLabs can improve the quality of video frame by frame.
Upscale Low-Res Videos
AVCLab Video Enhancer AI can upscale the resolution of videos by applying the power of AI technology. This AI-based video enhancer uses the deep-learning-based super-resolution technology to upscale videos from 480p to 1080p, 720p to UHD, and from 1080p to 4K and recover a high-resolution video from a given low-resolution material and create extra pixel data to fill in the missing gaps.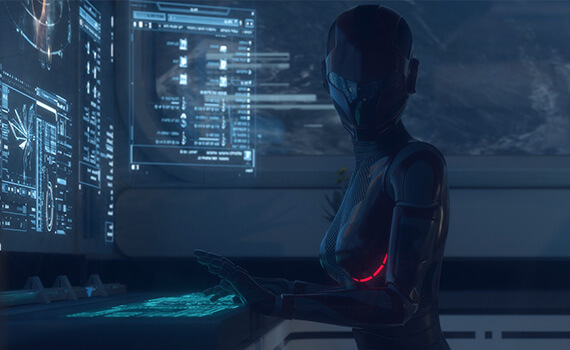 Powerful AI Engine
AI engine is the core of improving video quality. AVCLabs Video Enhancer AI is equipped with powerful algorithms and an AI engine to process your videos by automatical denoising, color correction, deinterlacing, brightness adjustments. It uses the multi-frame convolutional neural network to enhance the video quality, remove motion artifacts, stabilize video shake, remove overlay noise and grain to get more natural results that classical programming cannot easily achieve.
Why Choose
AVCLabs Video Enhancer AI


Deblur and Upscale Footage
Upscale video quality and resolution to 1080p, 4K, and 8K without video blur and background noise.


More Natural Results
Use the algorithms AI mode to extract information from raw data and apply the best way to enhance the video naturally.


Powerful and Easy-to-Use
Advanced video quality enhancement tool combines the power of AI and graphics card. No need to configure parameters.
OUR SOLUTION
Upscale Video with the Power of AI
Pricing and plan
3 Choices for
Your Order Plan.
1-YEAR PLAN

$
199.95
/ Year
Auto-Renew. Cancel Anytime
1-License for 1 PC
5 Days Money Back Guarantee
Free Updates & 24/7 Support
1-MONTH PLAN

$
39.95
/ Month
Auto-Renew. Cancel Anytime
1-License for 1 PC
5 Days Money Back Guarantee
Free Updates & 24/7 Support
LIFETIME

$
499.95
/ Lifetime
One-Time Purchase

1-License for 1 PC
30 Days Money Back Guarantee
Free Updates & 24/7 Support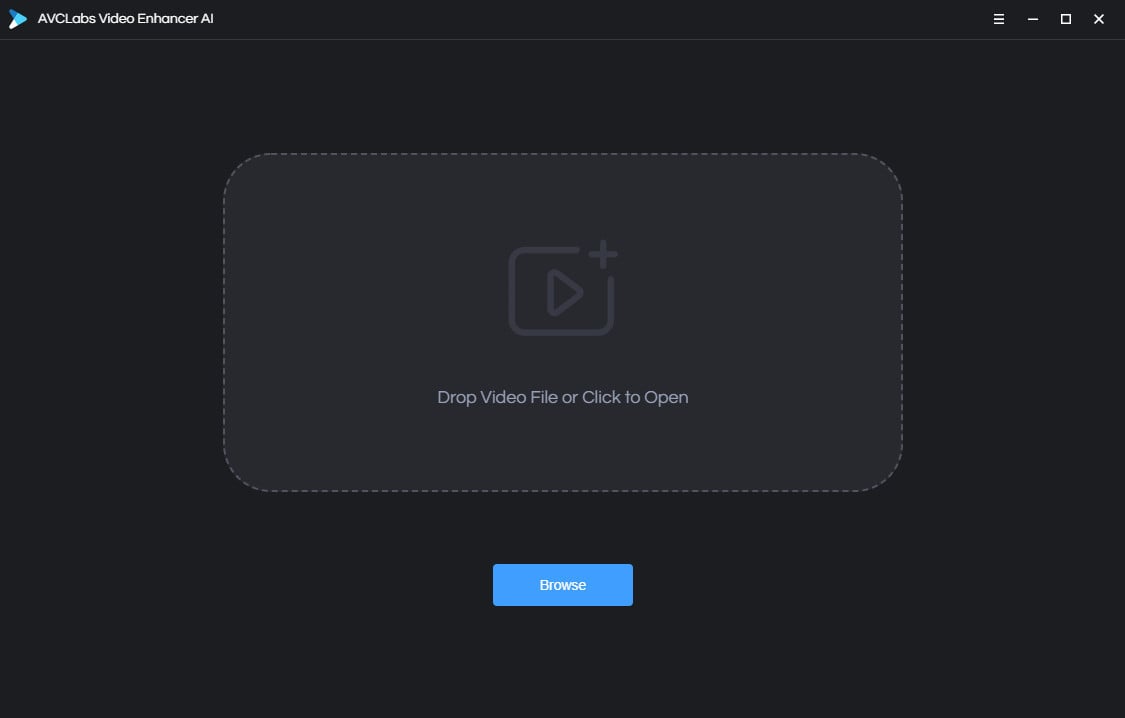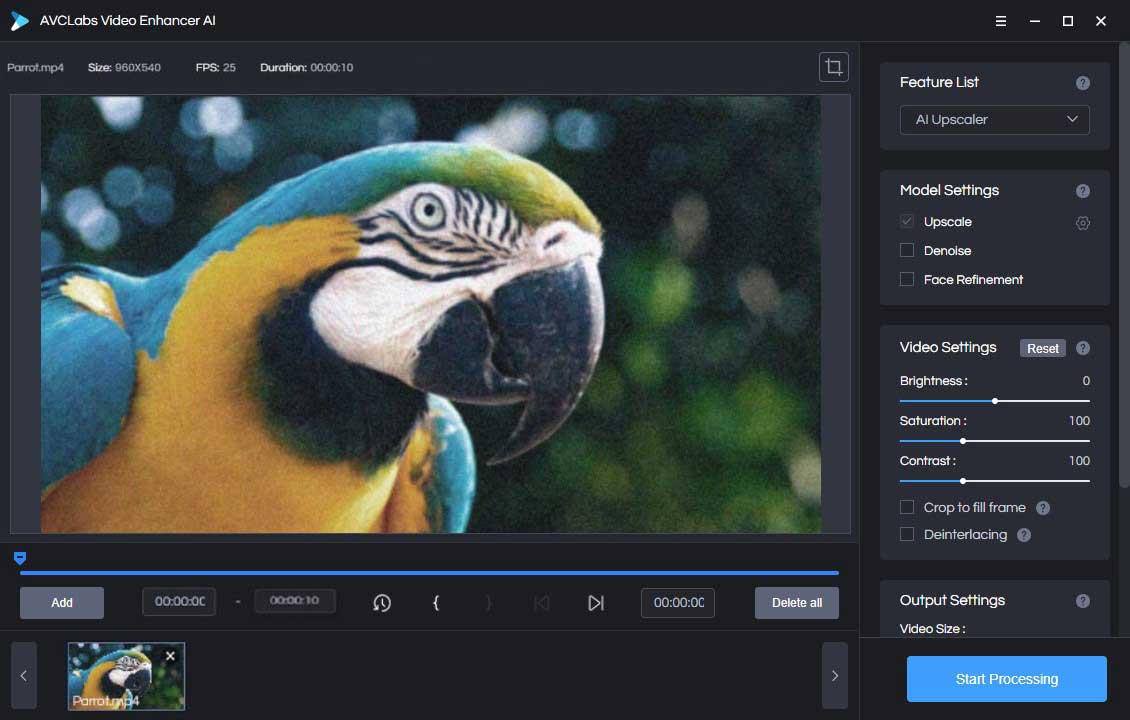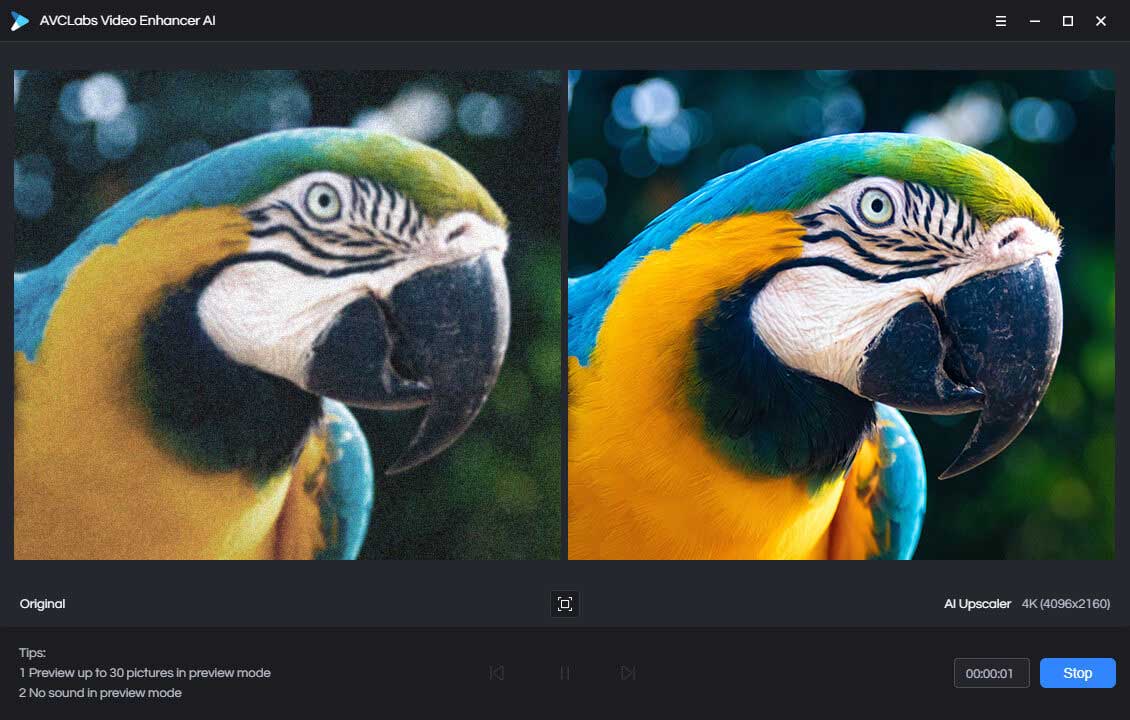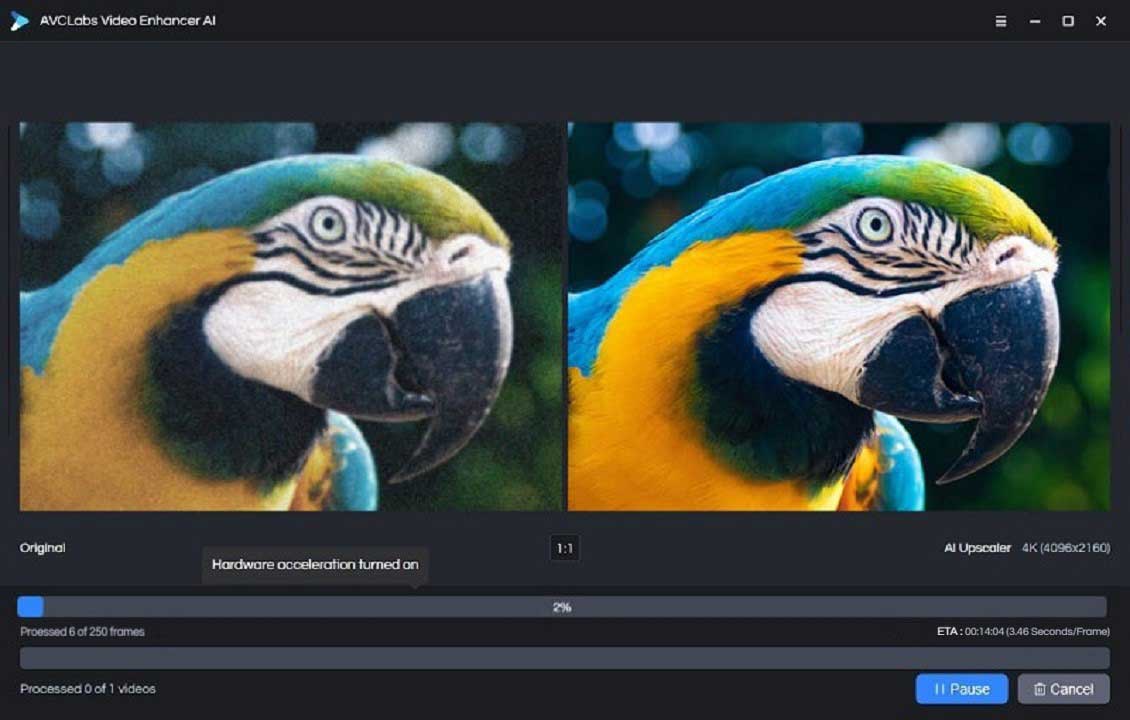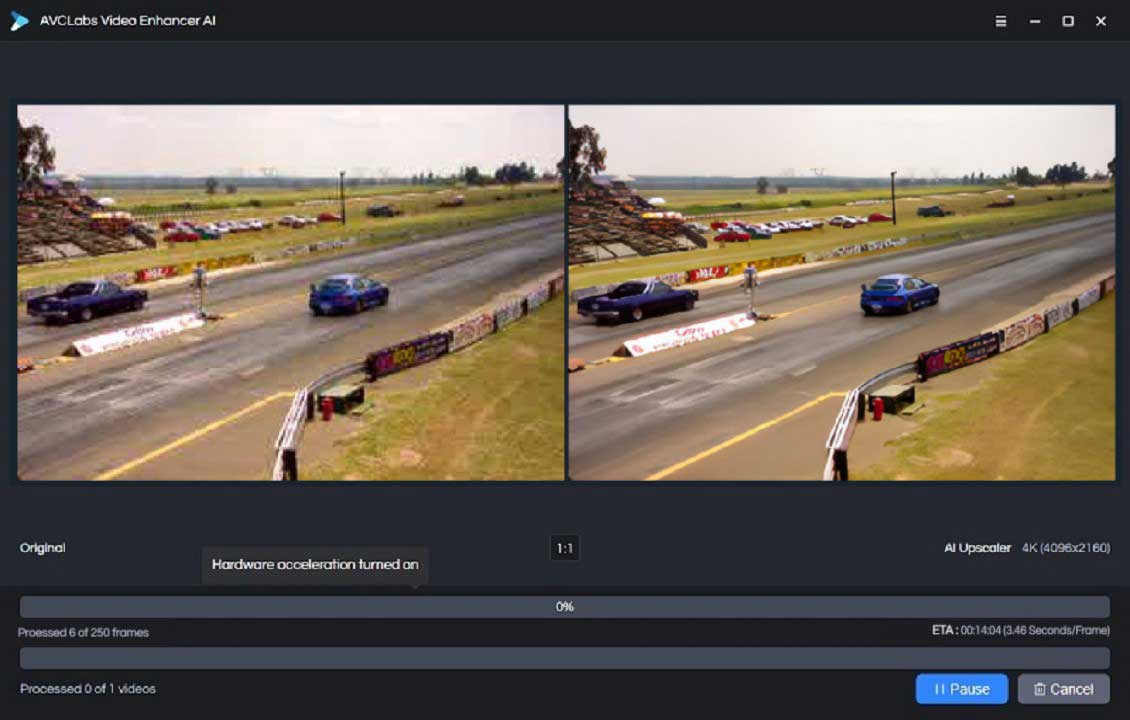 HOW IT WORKS
How to Use
Video Enhancer AI
4 Steps
02. Import Video
Click the "Browse" button to open a file pop-up window and select a video file or drag-drop the video directly.
03. Select the Processing Models
Choose an AI processing model in the upper-right panel of the application. And adjust the output to 200%, HD, 4K, etc.
04. Start Conversion
Before processing the video, you can also trim the unwanted part. Click the "Start Processing" button to start.
TESTIMONIALS
"Thanks a lot! It makes my old videos come to life again with the power of AI."
Julian Moore
Video Editor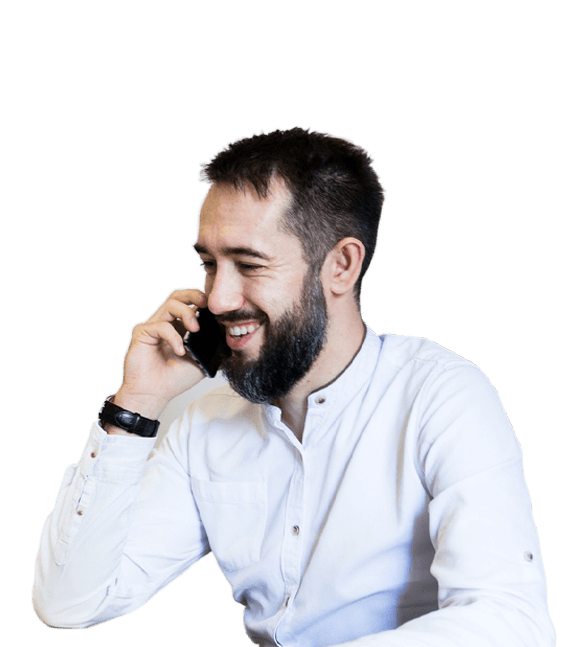 TESTIMONIALS
I just use it to improve video quality in one click, upscale videos from HD to 4K. Nice program, thanks~ .
Caroline Jane
Video Blogger