How to Fix Grainy Videos
I have some old grainy videos. Is there video enhancement software that I can use when I digitize them?
You may have some old and cherished videos which are very grainy. They carried a very important memory so you don't want to give up and try to find a way to fix them. Or you shot the videos at night or low light; set the wrong camera parameters; compress the videos and can't find the original ones. No matter what reasons caused this result, normally speaking, the grainy videos can be fixed.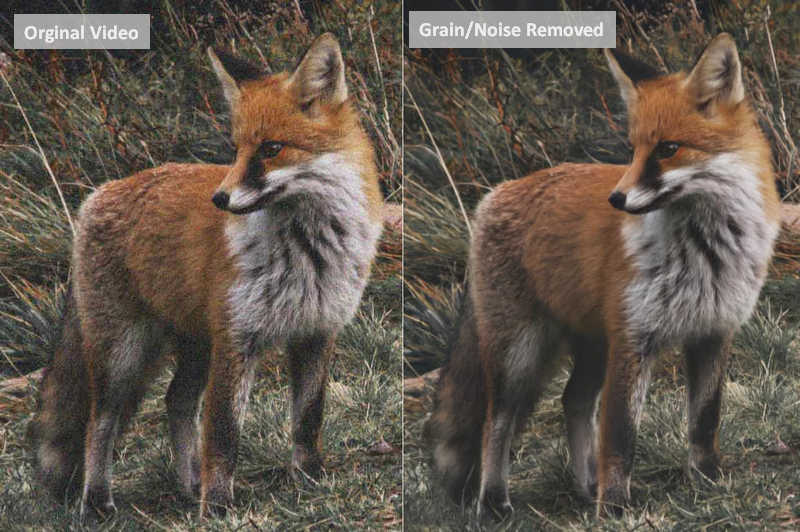 But how to fix grainy videos? Adobe may come to your mind firstly, and yes, it has a piece of software called Adobe After Effects which can offer the function "Remove Grain". But it requires a certain extent of video editing skills, thus it seems not a wise choice for a layman. Is there a piece of video enhancement software that requires zero editing skills and has a good effect? Yes, AVCLabs Video Enhancer AI is exactly the answer. With the powerful AI technology and the easy-operation system, it allows a layman to use it without any trouble.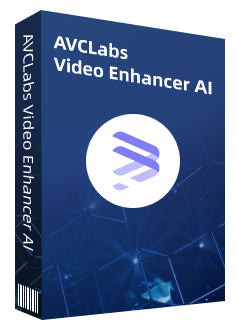 Video Enhancer AI
Improve your video quality with the power of AI
Upscale video from SD to HD, HD to 4K, or 8K
Trim your footage frame by frame to delete unwanted part
100% automatically process the video without fine-tuning
The system requirements of AVCLabs Video Enhancer AI:
* Supported OS: Windows 11, 10, 8, 7 (64bit only)
* Processor: 3GHz Intel/AMD processor or above
* Monitor: Monitor with 1920x1080 pixels or higher resolution.
* RAM: At least 8GB physical RAM, 16GB and higher is recommended
* NVIDIA Graphics cards (NVIDIA RTX series is recommended); AMD and Intel graphics cards are supported on Windows 10 version 1903 and newer.
How to fix grainy videos with AVCLabs Video Enhancer AI:
Step 1:
Import your original grainy video
To begin with, you need to download and install the tool on your PC first. (Please read the system requirements of AVCLabs Video Enhancer AI carefully before downloading it.) When it completes the installation, launch it and you will see a very clean interface. To import the video you can drag the file in the middle of the interface or click on the "Browse" to import the original video.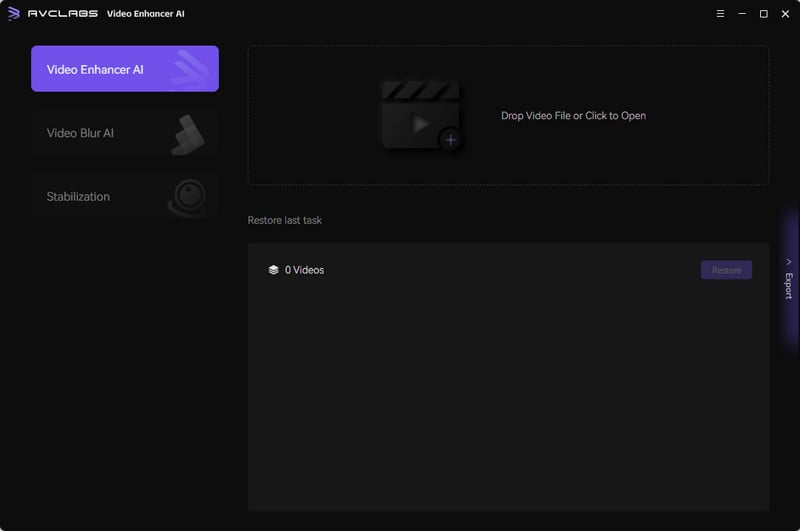 Step 2:
Set the AI Model and Resolution
After importing the original video, you will see AI Model and Resolution in the right panel. The upper one is the AI Model, here we offer two options: Upscale and Multi-Frame Enhance. The Upscale model can upscale the video faster and more accurately frame by frame with a good effect. While Multi-Frame Enhance model can enhance the quality of multi frames to keep the consistency of the video, especially when it comes to the motion-related video, the Multi-Frame Enhance model will have a better effect. You can choose the model according your video.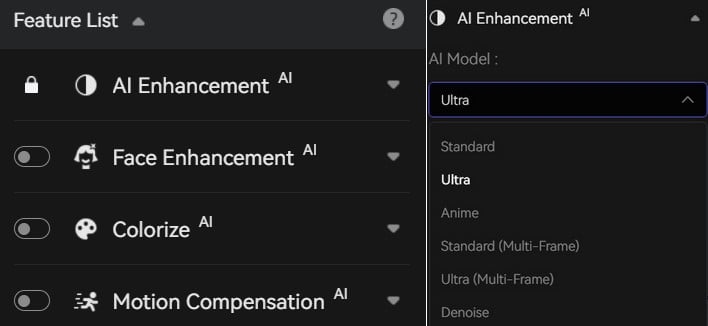 For Resolution, there are several options you can choose: 720p, 1080p, 2K, QXGA, Quad HD, WQXGA, UHD, 4K, or 8K. You can choose a resolution you like. But we want to kindly remind you that the highest resolution is not always the best choice because it also means the biggest size. So you'd better consider the two factors when you choose the resolution.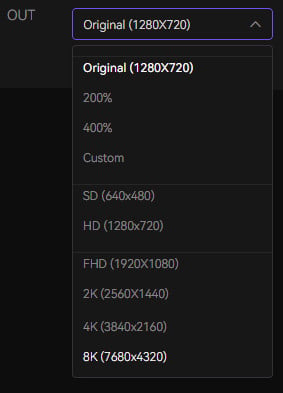 Step 3:
Start fixing the grainy video
After you finish the settings of AI Model and Resolution, you can now click on "Start Processing" to begin fixing the grainy video. To this step, you have almost completed all the procedures, and what you need to do now is wait for AVCLabs Video Enhancer AI to fix the video automatically and efficiently. During the processing, you can view the grainy video and the fixed one at the same time. And the effects would be very clear and obvious.
When it finishes the processing, the last operation requires for you is to click on "Open Folder" to check whether the fixed video reaches your expectation or not.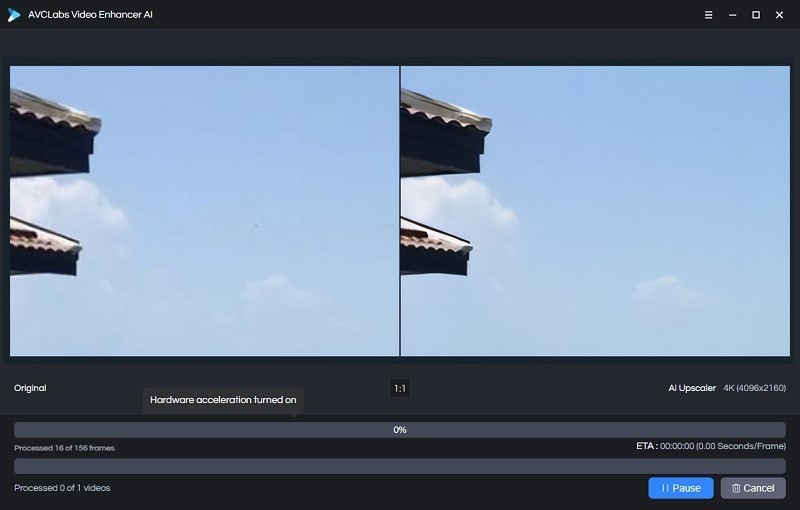 Now you have finished all the procedures to get a grainy video fixed. It's really easy to use AVCLabs Video Enhancer AI to do the job. What's more, the trial version offers you to fix 3 videos for free, which means you can check AVCLabs Video Enhancer AI's function before making up your mind to purchase it. If it suits your demand, you can choose to purchase the full version with 1 month, 1 year, or lifetime subscription according to your needs. So don't be hesitate, you can download and try AVCLabs Video Enhancer AI for free to fix your grainy videos now.
Enhance and restore video quality
with the power of AI