Convert Low-resolution Image to High
We all know that low-resolution images look less sharp and good quality than high-resolution ones because they show fewer details and information. This happens when you take photos using some old devices or download compressed images from other platforms like Facebook and some websites. So in order to get a better view of these images, you need to convert low-resolution images to high ones, and this article will share with you the method to accomplish it.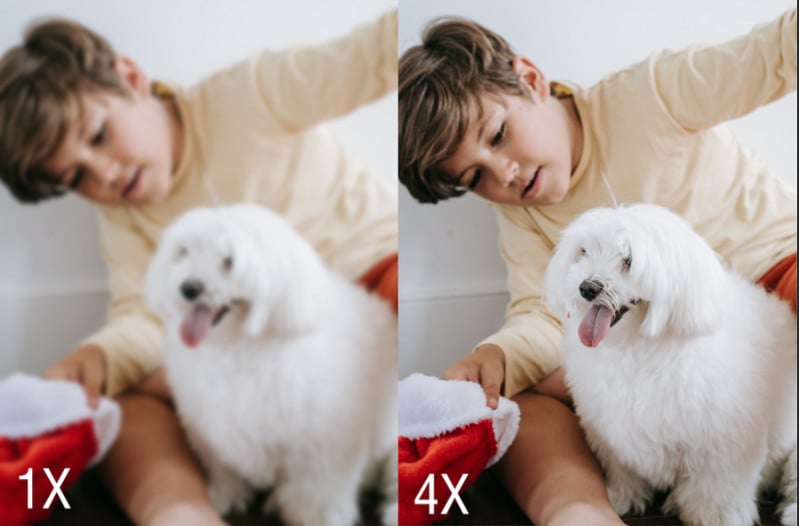 Part 1: What is image resolution?
Image resolution usually refers to the number of pixels contains in an image. The higher the resolution means the more pixels, that is, the image contains more details. So high resolution always leads to sharper images while low resolution will cause images pixelated.
Image resolution is stated as horizontal x vertical measurement. For example, an image's resolution is 6000 x 8000 which means it contains 6000 pixels in width and 8000 in height. The second way to measure resolution is megapixels, you can multiply the two figures together to get it. For example, 6000 x 8000 equals 48,000,000 which is 48 megapixels (MP).
---
Part 2: Why choose high resolution?
High-resolution images can display all details on a high-resolution monitor. You may have noticed that high-resolution monitors had become the main trend in the market like 4K (horizontal resolutions of around 4,000 pixels) or even 8K TV screens. People tend to pursue extreme clarity when watching videos or seeing images. So low-resolution images will look blurry or pixelated when you display them on your TV screen.
The resolution also relates to the quality directly when taking photos. That's why photographers prefer high-resolution cameras — higher resolution when capturing the photo, the photo will have higher quality.
Lastly, you can crop high-resolution images easily without losing quality. Because there are enough pixels/information to make the image look "the same sharp" when zooming in.
---
Part 3: How to convert low-resolution images to high?
So if you already have some low-resolution images and you want to convert them to high-resolution ones, is there a way to do it? Of course, there is a professional AI product — AVCLabs Photo Enhancer AI can do it perfectly. With just a few clicks, it can upscale your image resolution 4 times to make it high-resolution without losing quality. It can deblur and fix other image problems at the same time, and the process is automatic and quick.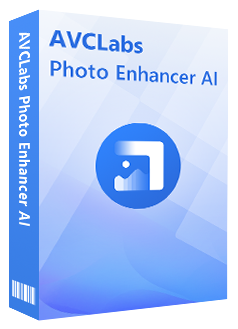 Photo Enhancer AI
Automatically enhance photo color, contrast, and quality
Make the old, blurred, or low-quality photos to high-definition and clarity
Colorize black and white photos; Remove noise and calibrate colors in one click
Enlarge/up-scale the photo size without losing quality
Steps to convert low-resolution image to high:
Step 1:
Download and install.
Download and install AVCLabs Photo Enhancer AI on your computer. Before downloading, you can click here to know detailed information about the system and hardware requirements of AVCLabs Photo Enhancer AI.
Step 2:
Import low-resolution image.
After you install the program on your computer, you can launch and you will see the main interface as the picture shown below.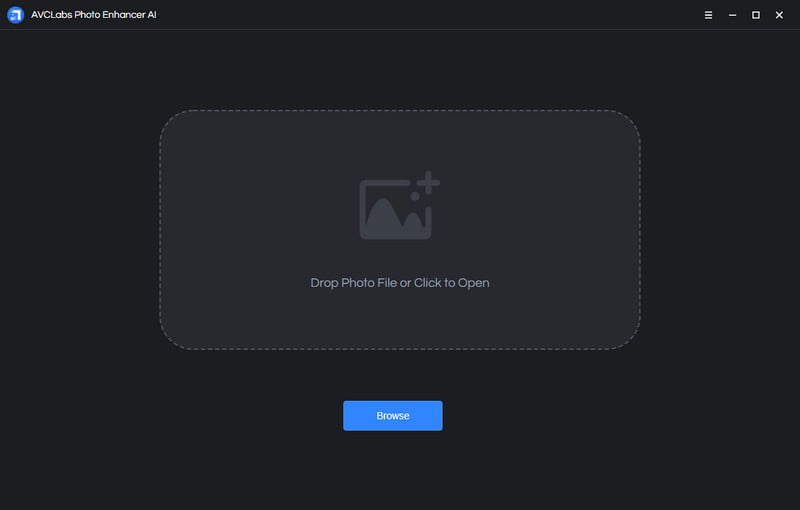 Then just click on Browse and choose the image files to import in batch. You can also drag and drop the source file to the program directly.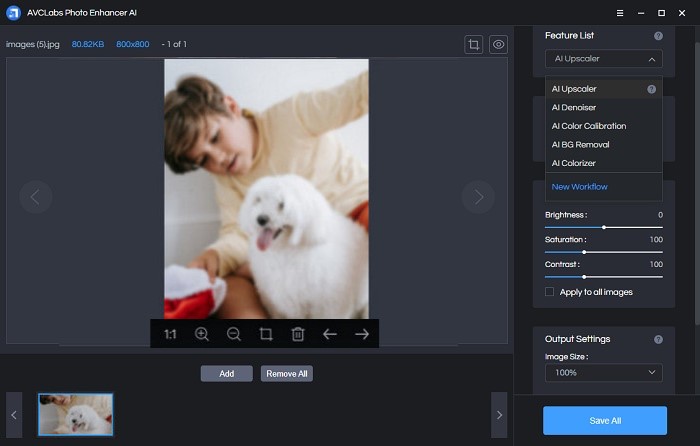 Step 3:
Set the AI Feature and Image Size.
In the right panel, you will see Feature List in the right panel. AVCLabs Photo Enhancer AI offers 5 options of AI Feature: AI Upscaler, AI Denoiser, AI Color Calibration, AI BG Removal and AI Colorizer. To imporve the resolution of the photo, here we need to choose AI Upscaler.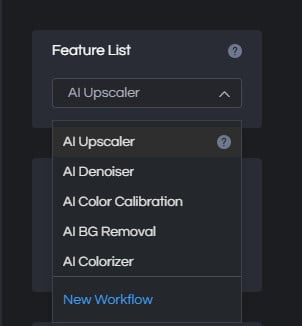 For the Image Size, here are 100%, 200%, 300%, and 400% for you to choose. If you want to convert the low-resolution to extreme high, then you can choose the largest one 400%.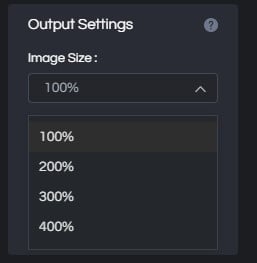 Step 4:
Start the process.
Click on Save All and the program will start to improve the image resolution automatically. When the process completes, you can click on Open Output Directory to open the default output folder to check the image. You can also tap on the Menu button > Settings > Change to choose a folder and then click on Apply to change the output path.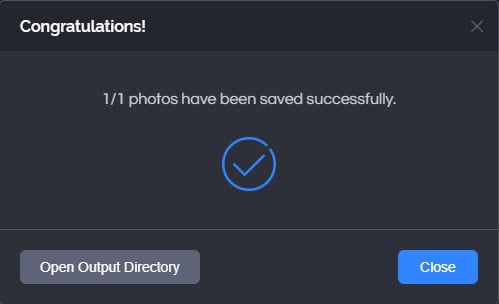 ---
Conclusion
In most cases, high-resolution images will have better quality and can display more details than low-resolution ones. That's why people prefer high-resolution images. Now the low-resolution images can also be converted to high ones using the powerful AI product —AVCLabs Photo Enhancer AI. Now you can download it and have a free trial to give your low-resolution images a brand new look!
Enhance and restore photo quality
with the power of AI