Free to Unblur Images and Photos Fast
"Do you know any nice tools to unblur images for free? How can I unblur a picture that has been blurred online for free?"
Everybody may take blur photos no matter motion blur, out of focus, or digital device problem. And sometimes there's no way to retake the shot. So do you look to unblur images/photos? How to fix a blurry photo or how to unblur an image? There are so many image unblurred tools that can do you a favor, some of which are so professional like Photoshop, but some photo skills are also needed. Don't worry, now Artificial Intelligence lets the problem be solved easily. It also enables you to unblur images online for free. Read on to learn how to unblur a photo using various methods and software, and deblur a photo free and fast using your favorite method.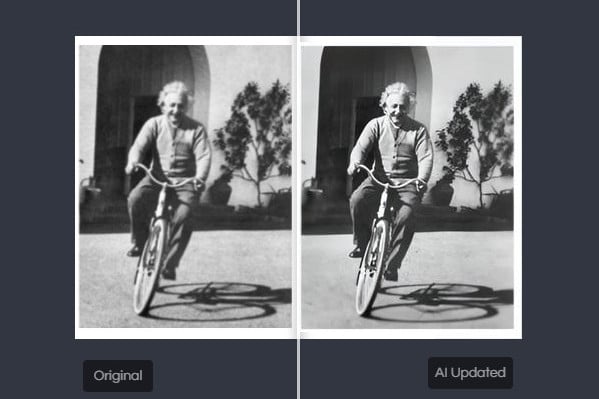 Method 1: Unblur photo/image with Photo Enhancer AI.
Empowered by artificial intelligence, AVCLabs Photo Enhancer AI is the best image unblurring tool to make a picture unblurry or remove blur from an image. It can unblur a picture, remove noise, get edge enhancement and make a photo clear. It is the best image deblur to unblur photos based on your needs, and here are the main features of this AI image deblur.
Fix blurry photos.
Remove noise from a photo to make it clearer.
Get photo edge enhanced.
Enhance photo color, contrast, and quality.
How does Photo Enhancer AI work?
Basically, the enhancer AI is built with the help of Artificial Intelligence. And the app has been trained in a tremendous photo library. It helps the app to understand how the land, buildings, etc should look like. So by using machine learning and artificial intelligence, it is able to improve the quality of your picture without information loss. This means you can take a blurry photo and fix it into something that looks like it's been taken by a professional photographer.
How to fix a blurry photo with AVCLabs Photo Enhancer AI
Step 1:
Free download and install the program.
Click on the button below to download and install the program on your computer. You can click here to know detailed information about the system and hardware requirements of AVCLabs Photo Enhancer AI.
You can use AVCLabs Photo Enhancer AI to unblur photos for free. And for the trial version, there is a program slag on the exported photo.
Step 2:
Open the program and import photos.
Double-click the icon to launch the program and click the Browse button to import the image or drag and drop the image to the program window directly.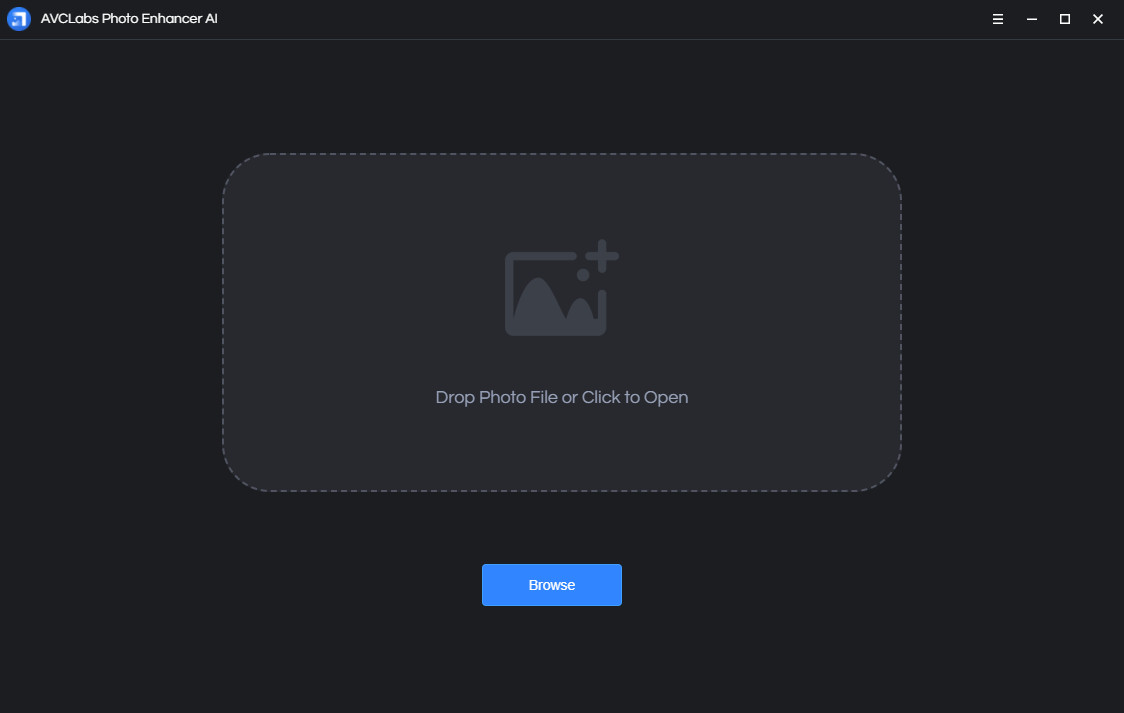 You also can import multiple images and process them at one time. There will be snapshots of all the imported photos displayed at the bottom of the main interface. Click on the snapshot to switch between photos.
Step 3:
Choose an AI feature.
AVCLabs Photo Enhancer AI provides AI features as the following: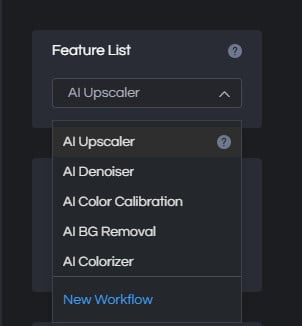 Just choose "AI Upscaler".
If you also want to enlarge the images, just go to the Image Size option. In this option, you can choose 100%, 200%, 300% and 400%.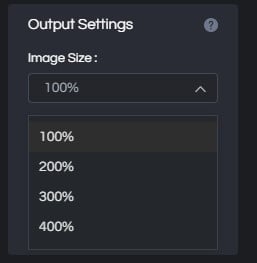 Step 4:
Preview the effect.
If you want to view a compare result in the program, you can click the Eyes button

. Then the program will generate the optimized image for the current photo and you can view the comparing effect of original and enhanced.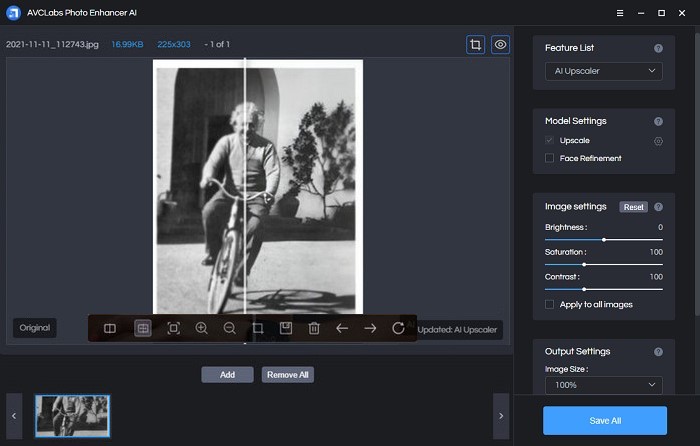 Finally, when finishing these settings you can and choose the output format. The AVCLabs Photo Enhancer AI supports exporting photos in the formats of png, jpg, jpeg, and bmp. you can set the format in the Settings of the program. Then click the button Save All, and the program begins to remove the blur of the photo(s) and save to the defined folder automatically.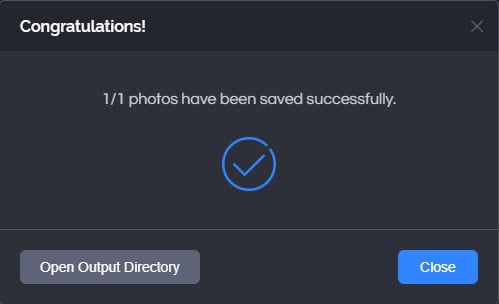 When it finishes, click the "Open Output Directory" to get the unblurred photos.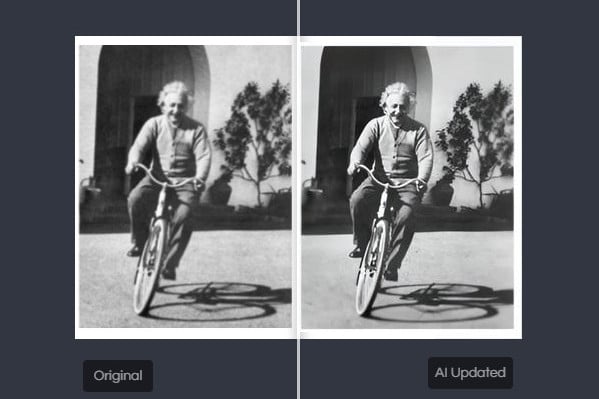 AVCLabs also offers an online service to unblur images online -- the method 2 in this article. When you do not want to install the program on your computer, just go straight to try out the AI Enhancement online and unblur image online for free. Please note the offline deblurring program will unblur photos faster than online image deblurring.
Video Guide
---
Method 2: Unblur photo/image with AVCLabs AI Image Enhancement online.
There is another notable online tool that is great for improving image quality. It is AVCLabs AI Image Enhancement. It uses the power of AI technology to enhance the quality and upscale the resolution of your photos, as well as restore the details 100%. Sharpen, denoise, correct color, and upscale pixels through the fully automated processing, without needing editing skills to fine-tune by yourself.
How to unblur photos online for free?
Step 1:
Visit the online AI Enhancer.
Click here to visit the AI photo enhancer online. Before you start your work, please make sure your internet connection is stable.
Step 2:
Upload the image you want to upscale.
Click on the "Click to upload" button, browse your computer, choose the image from your computer and click on "Open" to upload the image.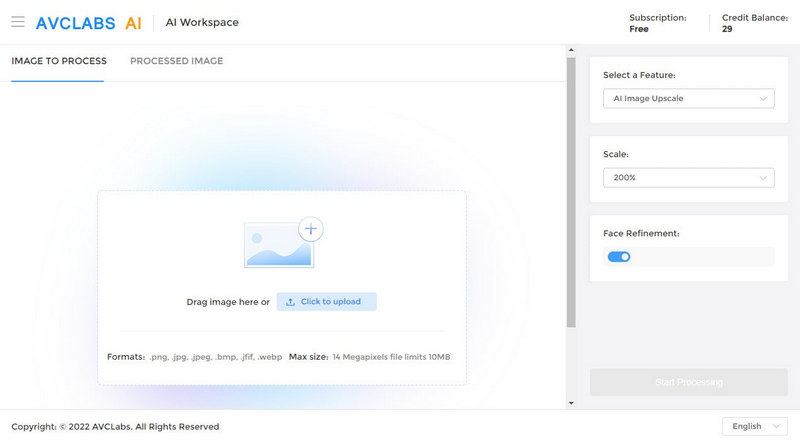 Step 3:
Choose the AI Model and start the process
There are many AI Models provided. Just choose the "AI Image Upscale" model. And it offers upscale options of 100%, 200%, 300% and 400%. Choose one upscale option according to your needs. Please note the larger size you choose, the more time it will cost.
Then click on the "Start Processing" button at the bottom to start the enhancing process.
Step 4:
Preview and download.
When the enhancement is finished, you can preview the effect on the web page. Move the cursor on the image and you can have a compare view of both the original photo and the enhanced one. If you are satisfied with the final effect, just click the "Download Image" button to save it locally.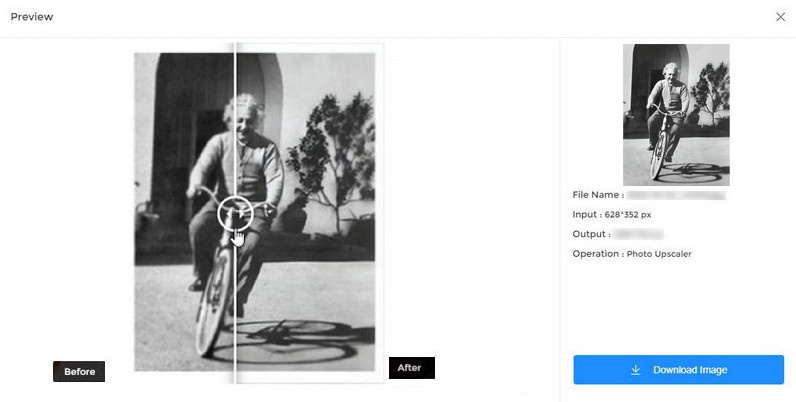 Video Guide
---
Method 3: Unblur images and photos using PhotoShop.
Photoshop is an advanced photo editing software. If you choose this image sharpener to deblur photo, please make sure there is enough space on your computer, since Photoshop has a high demand for space. Then follow the steps to fix a blurry photo with it.
How to unblur a photo in Photoshop:
Click "File" and open a photo in Photoshop.
Press "Image" > "Image Size" and set resolution, height & width.
Tick off the box before "Resample" and choose "Preserve Details (enlargement).
Set the value of "Reduce Noise" to unblur photos.

Copy the layer in the right section and select the copy file.
Click "Filter" > "Noise"/ "Sharpen" > "Reduce Noise"/ "Unsharpen Mask" and set the options on those panels.
Preview the effect and click the button "OK" to unblur photos.
Click the copy layer and "Merge Download".
Save the changes and output it.
If you use a newer version of Photoshop, you can also use camera shake reduction to reduce blur in images:
Open your image in Photoshop.
Select Filter, Sharpen, and Shake Reduction.
Allow Photoshop to work and preview the differences.
This is how to deblur a picture with Photoshop, a professional photo editor. Obviously, it requires to has a steep learning curve and honestly speaking, it is not friendly for beginners who just want to remove the blur of photos and images. It is a little complicated for beginners who want to learn.
---
Conclusion
These are just some of the ways to unblur pictures and fix blurry photos. With the rise of new technology and many powerful cameras and devices, there sure are more ways to fix photos with the one click of your fingers. With so many deblur photo methods provided, which one should you choose to remove blur from a photo? AVCLabs Photo Enhancer AI is highly recommended. The Photoshop program is so professional and users need to learn some necessary knowledge and professional skills are also needed. The online AI unblurring is free and convenient, but you need a stable network condition and the output format is limited. Equipped with artificial intelligence and trained by machine learning, AVCLabs Photo Enhancer AI can do the perfect work in deblurring photos. If you want your photo with more details, higher resolution, and less noise, this photo editing software is your first and best choice to unblur photos. And it is suitable for both beginners and experts. Choosing it and you will never feel disappointed.
Features of AVCLabs Photo Enhancer AI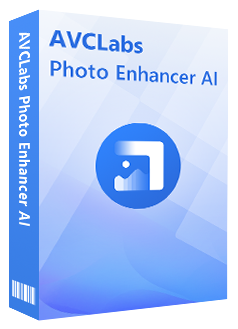 Photo Enhancer AI
Automatically enhance photo color, contrast, and quality
Make the old, blurred, or low-quality photos to high-definition and clarity
Colorize black and white photos; Remove noise and calibrate colors in one click
Enlarge/up-scale the photo size without losing quality
Enhance and restore photo quality
with the power of AI