Image Sharpen AI: How to Sharpen Images Online with AI
Sharpening an image means removing blur, and enhancing details to make the image clear and natural. We can't avoid every image error like camera shake, motion blur, and wrong focus, so sharpening images can be a very important procedure to fix these errors. While this procedure can be accomplished by powerful AI algorithms. To be clear, AI algorithms have been applied in the image editing field, and there are some good AI image sharpening tools we can use. Keep reading to know how to sharpen images online for free using the AI tool.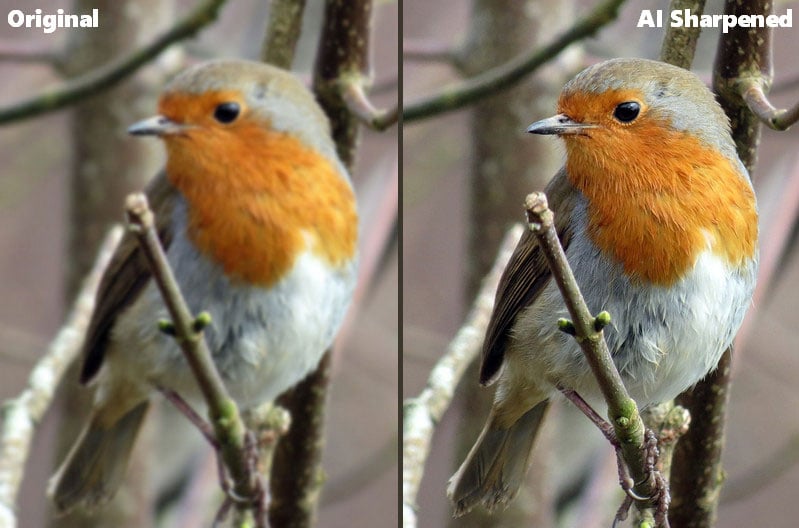 ---
Part 1: Sharpen Images Online for Free
AVC.AI is an online image sharpener powered by AI algorithms. You can upload and sharpen images automatically online for free using this tool. Check the steps below to know how to use it.
Steps to sharpen blurry photos online for free:
Step 1: Visit AVC.AI and Upload Photos
Visit the AVC.AI website and click on the Login/Sign Up option to access your account. Then click on the Upload Image button to add blurry photos to AVC.AI or simply drag and drop one or multiple blurry photos into the site.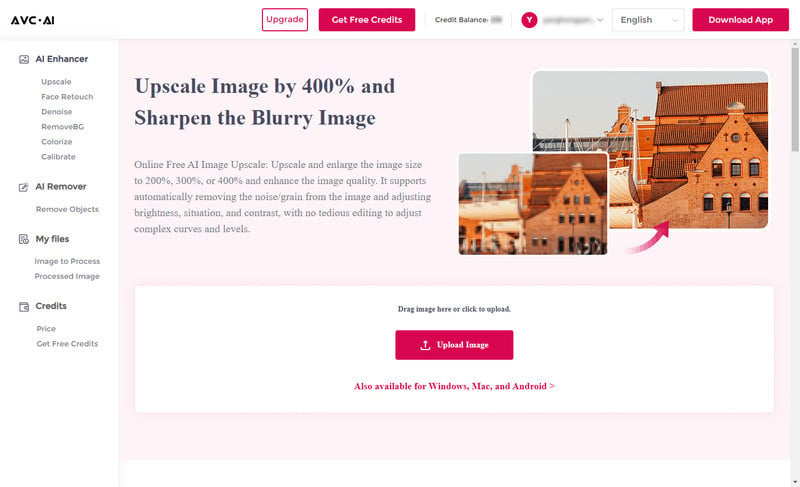 Currently, supported input formats are *.png, *.jpg, *.jpeg, *.bmp, *.jfif, and *.webp.
Step 2: Select the AI Model to Sharpen Blurry Images Online
To sharpen blurry images, just switch on the Upscale option. For the portraits photos, you are allowed to turn on the Face Refinement option to detect and sharpen facial details. Then click on the Start Processing button to start processing.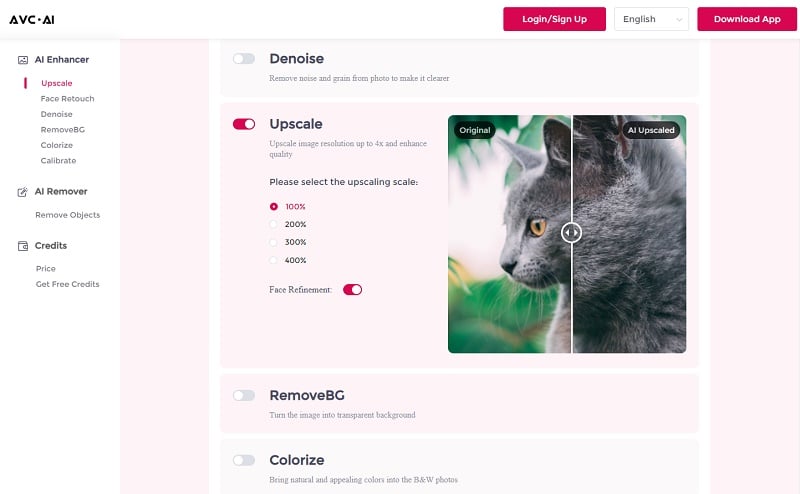 Step 3: Preview and Download Photos with Clear Facial Details
Once the image deblurring process is done, simply switch to the Processed Image tab and click on the Eye icon to preview the original and sharpened image. If you are satisfied with the sharpening effect, just click the red button to save.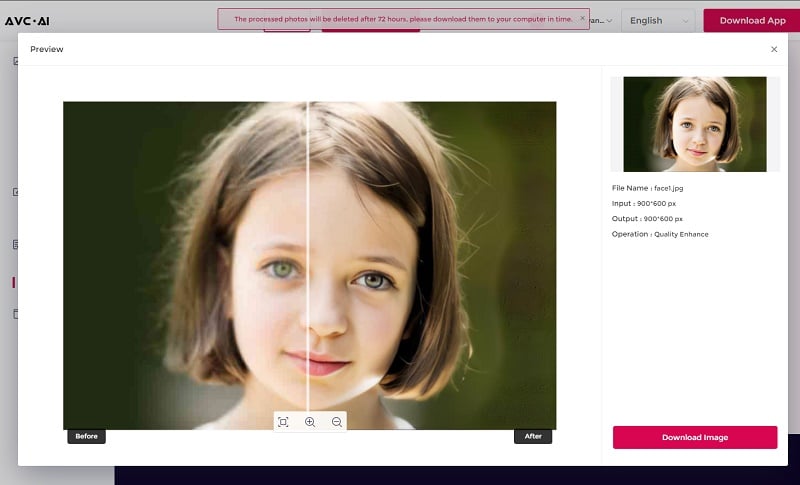 ---
Part 2: Sharpen Images with AI Desktop Software
Although the online tool is very convenient to use, it requires a good internet connection. If your internet speed is not good, the process will be slow and unsteady. For a better effect and more steady process, a professional AI photo sharpener is needed. And here we recommend AVCLabs PhotoPro AI which lets you do the easiest operation to sharpen images. Empowered by AI technology, the whole process is 100% automatic, and no fine-tuned work is needed. Besides enhancing the image's quality, it can also enlarge images without losing quality; colorize black and white photos in one click; fix/calibrate bad or wrong colors in the photo; accurately remove the image's background automatically.
Key Features of AVCLabs PhotoPro AI
Automatically remove noise/grain from images
Make the blurred photos to high-definition
Immediately improve your portrait photography
Quickly colorize the old black&white images
Upscale the image resolution without losing quality
Automatically Remove the background from images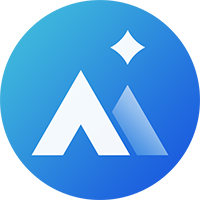 Steps to sharpen blurry photos with AVCLabs PhotoPro AI:
Step 1: Download and Install AVCLabs PhotoPro AI
Download and install AVCLabs PhotoPro AI on your computer, then open it.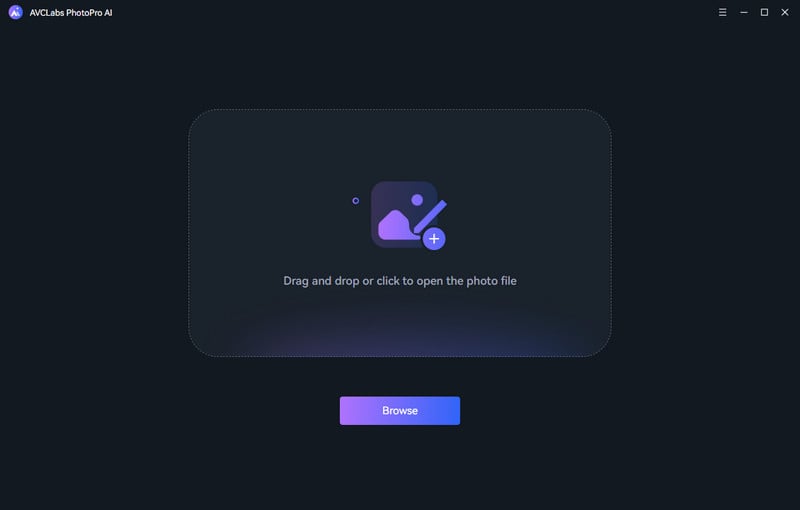 Step 2: Upload the Blurry Photo
Click on the Browse button to upload a blurry photo to the program or drag and drop the blurry photo to it.
Currently supported formats: PNG, JPG, JPEG, BMP, RAW, etc.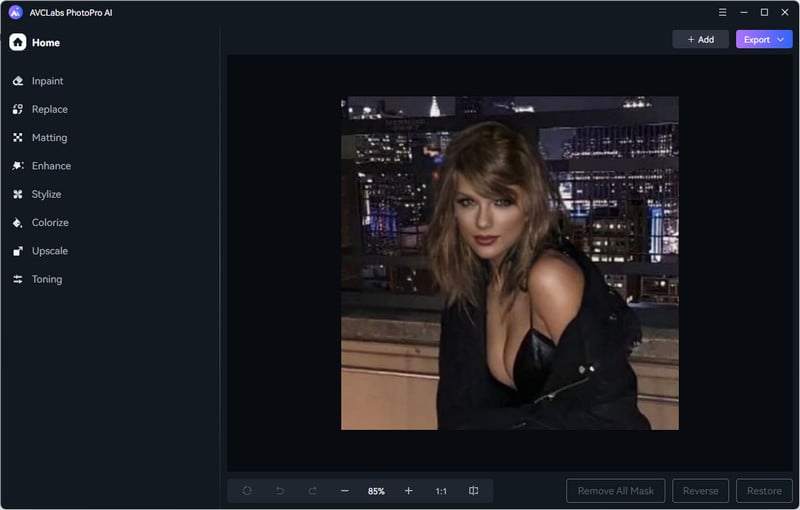 Step 3: Use Selection Tools
If only part of the image needs to be sharpened, then you can click the Selection Tool on the left side of the program according to your needs and cover the blurred area.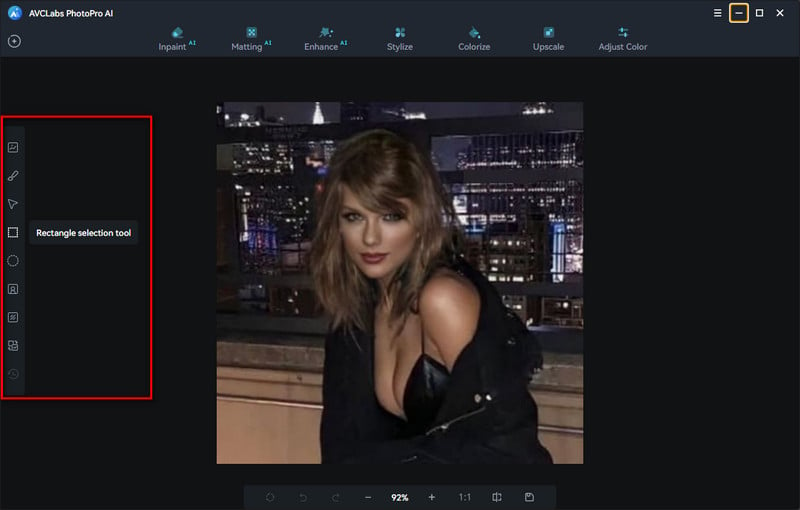 Step 4: Sharpen Blurry Photo
To sharpen blurry photo, we recommend to choose the Enhance model, then choose the level of improvement according to your specific requirements. If you encounter extremely blurred portraits, we recommend turning on face enhancement.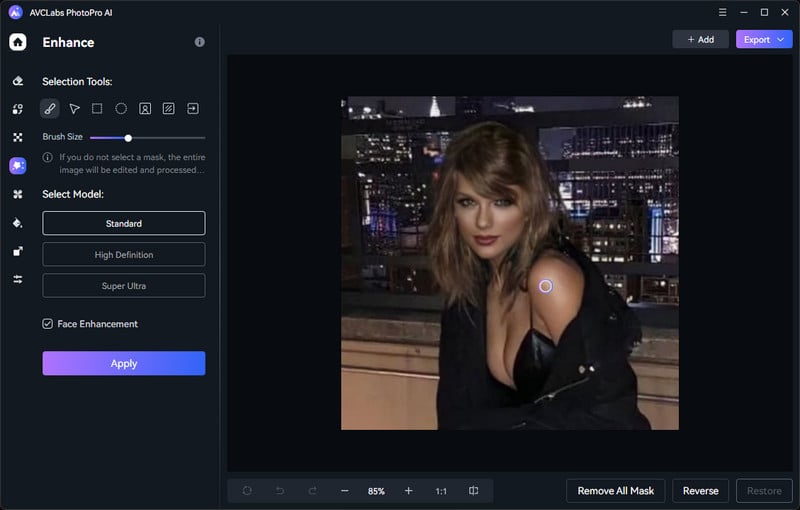 Step 5: Save Photo
After the image processing is complete, just slide the vertical bar left and right to see the contrast effect before and after sharpening. If you are satisfied with the effect, just click save.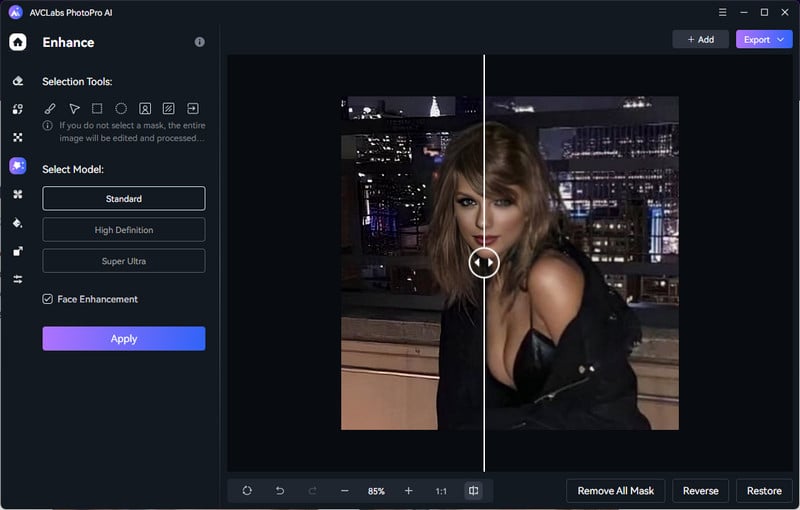 ---
Video Tutorial: How to Sharpen Images without Any Advanced Skills
---
Conclusion
Using an AI online tool or dedicated software to sharpen images is easy and convenient. This article introduces how to use the online AI image sharpening tool: AVC.AI and the desktop AI software: AVCLabs PhotoPro AI to sharpen images. Both of them are easy to use and can sharpen images automatically. Why not choose a tool you prefer and go to sharpen your images?
---
Related Articles