Forensic Science: Can AI Video Enhancement Be Used By Forensic Experts?
With the development of Artificial intelligence, the use of Al technology improves the likelihood of detecting and investigating cybercrime. AI is also applied in forensic science enables forensic experts to get to the source of the problem swiftly and effectively. And AI also does a great improvement in video enhancement.
So can AI video enhancement be used by forensic experts?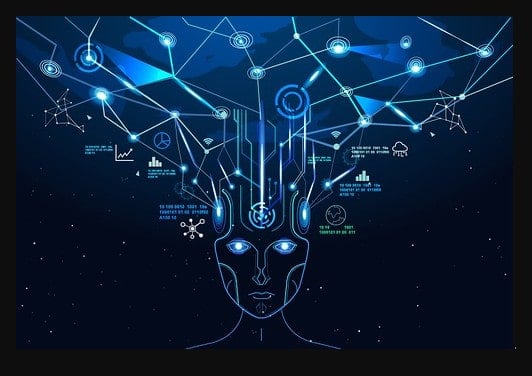 ---
Part 1: AI for Forensic Science
Forensic science, also known as criminalistics, is the application of science to criminal and civil laws, mainly—on the criminal side—during criminal investigation, as governed by the legal standards of admissible evidence and criminal procedure. Forensic scientists and experts collect, preserve, and analyze scientific evidence during the course of an investigation. And Forensic video analysis is the scientific examination, comparison and evaluation of video in legal matters. Forensic video analysis has been used in a variety of high-profile cases, international disagreements, and conflict zones. Video forensics is necessary to show that images and videos used in court and media are verifiably true.
The forensic investigation involves extensive research collecting of evidence from different sources and then consolidating the same in order to arrive at logical conclusions. While the process of vigilantly deriving such data from 'mysterious' sources can certainly be a productive and interesting job, handling large chunks of data can often be confusing and chaotic. AI can help forensic experts with handling data effectively and performing meta-analysis at various levels during the investigation. This can save a considerable amount of time and also ensure that forensic investigators have enough time and inclination to work on other important tasks!
Combining people and AI in a forensic investigation can give a company the edge:
It introduces automation, which saves significant time and expense, and allows investigators to focus more on where fraud might occur.
It helps companies detect criminal activity from the vast amounts of unstructured data they have collected, such as from videos, images, emails, and text files.
It is a more dynamic approach than rule-based testing, which is limited to monitoring fraud risk across a single data-set.
It gets rid of the information silos that can build up, which can further impede an analytics-aided investigation: this occurs when locally-tailored processes prevent integrated data sharing, which creates barriers to an investigation.
---
Part 2: AI for Forensic Video Enhancement
How AI Enhanced the Video:
* Upscale movies to help revealing details
Improve real video resolution with detail gathered from multiple frames. Upscale videos from 480p to 1080p, 720p to UHD, and from 1080p to 4K.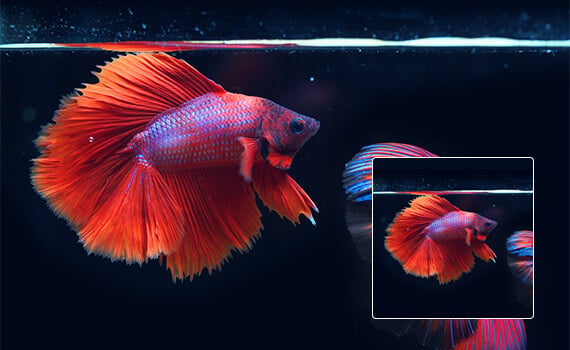 * Denoise
Remove noise and grain while recovering real detail in your videos. Minimize flickering and other temporal artifacts caused by frame-by-frame denoising approaches.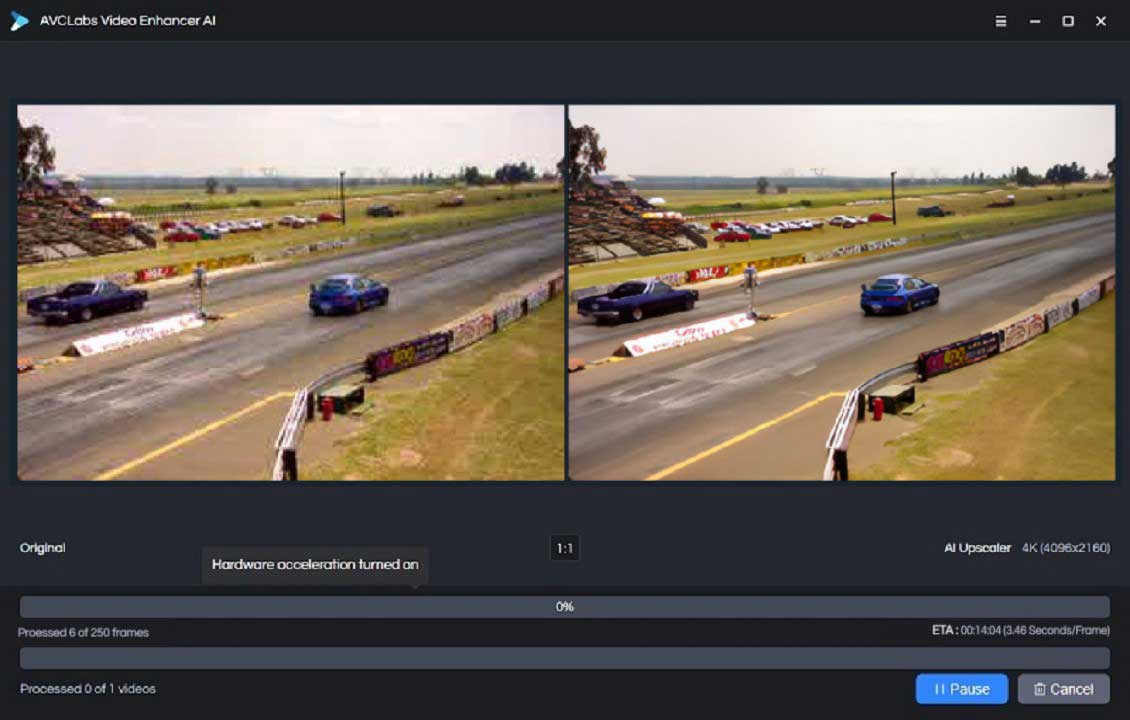 * Remove blur of video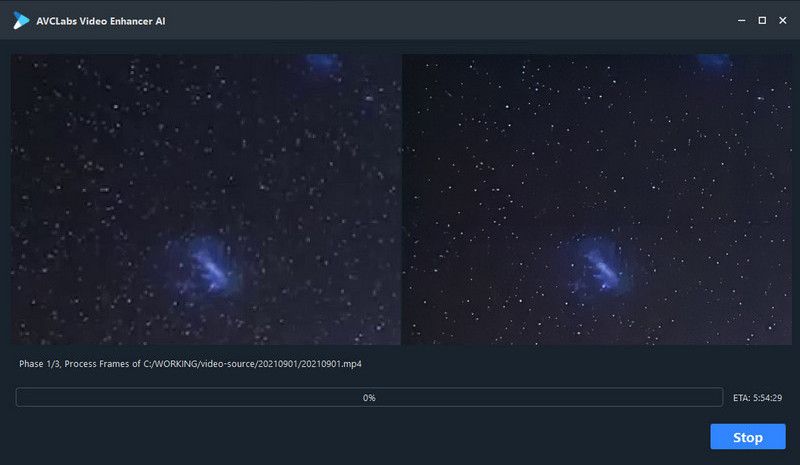 * Improve video quality
Improve the quality of your footage with most of the details recovered, no matter what details are lost due to camera shake, poor lighting, shadows, or other factors out of your control. And supports refining the human face.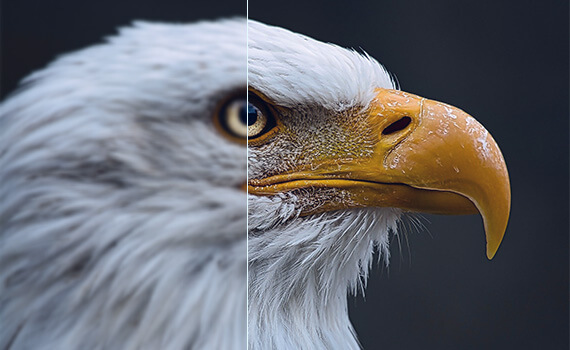 ---
Part 3: The Best AI Tool to Enhance Video
AVCLabs Video Enhancer AI is an AI-based AI video upscaling and video-enhancing software. It can convert the given low-resolution material and create extra pixel data to make super-resolution upscaling and multi-frame enhancement. It can enhance the video quality, remove motion artifacts, stabilize video shake, remove overlay noise and grain to get more natural results.


Review from Doug, the Forensic Experts:
"AVC Labs Video Enhancer software includes a new multi-frame processing mode, which applies advanced artificial intelligence (AI) to produce superior video clarity and noise reduction. Extensive real world testing has proven that vehicle license plates, depicted logos or text, and overall scene details are all greatly improved through AI. Furthermore, low light noise overlays are eliminated without requiring the use of destructive denoisers. I have found AVS's multi-frame processing to be a valuable enhancement tool that should be implemented whenever conventional forensic methods fail to produce the required clarity. As with any AI video software, it should only be performed upon conventionally clarified results that can lay the foundation to apply AI. This foundation is critical since AI can introduce facial or motion distortions when applied to low contrast or blurry content. Due to the math intensive nature of AI, processing time can span several hours. This is time well spent, as AVS's results far exceeded those of its faster rival, Topaz Video Enhance AI."
Free download the trial version to evaluate it!
---
Video Enhanced and Upscaled by AVCLabs Video Enhancer AI
Claim: This software applies artificial intelligence enhancements to a video's visual contents. AVC Labs makes no claims as to the fitness of its software for forensic usage, and recommends that the input video clip be used to lay the foundation for any enhanced results.
---
Conclusion
In the end, we want to conclude on a note that - Artificial Intelligence is now emerging as the most crucial applied science in all spears of life. It helped customers extract critical information from video across a wide variety of industries. Likewise, the forensic field is also getting benefitted from it. But our system does not start getting completely dependent on it.
Any technique or method has advantages and disadvantages, and Artificial Intelligence is no exception to this rule. Many false facts about Artificial Intelligence lead many to be concerned and terrified when they hear about it. Artificial Intelligence, though, is a tool that can and should be used to aid the efforts of forensic science, just as other tools are used in forensic science. What are the real risks to using Artificial Intelligence? Some fear that machine learning can lead to machine learning incorrectly. so we have to be careful using AI and the result should be carefully observed to prevent any misleading result.
Furthermore, even if AI is changing the way of life still, in forensics there is and there will always be the need for the expertise. AI can never work, understand, analyse, and interpret as efficiently as a forensic expert, scientist, or investigator. Yes, it can make their work easy, but it can never replace them. As forensic science is a field of experts and AI can never match that level it will just exist as a helping hand.
Enhance and restore video quality
with the power of AI