Do You Need a Good GPU for AI Video Enhancer?
AI is becoming more and more prominent in our world, but it has intense computational requirements. That's where GPU technology comes into play because of how quickly they're advancing! However, do you know if a high-end graphics card will be enough when you improve or upscale a video using AI?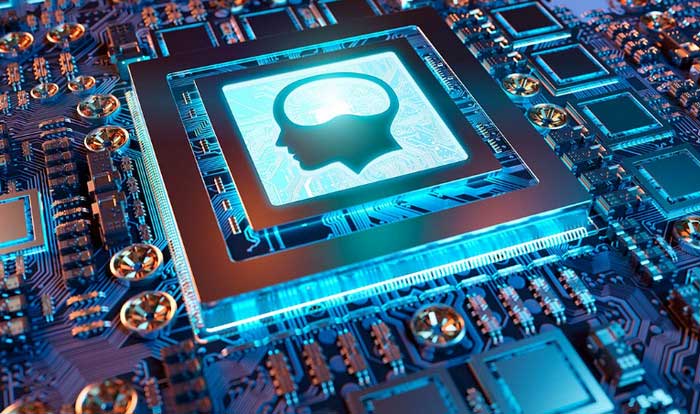 A good GPU is indispensable for machine learning. Training models is a hardware-intensive task, and a decent GPU will make sure the computation of neural networks goes smoothly. Compared to CPUs, GPUs are way better at handling machine learning tasks, thanks to their several thousand cores.
---
CPU vs. GPU
You can use an AI tool even on a laptop without a GPU. In that case, all operations would be performed by your CPU.
Using a CPU to perform AI tasks is fine. But as your speed demand, you'll need a good-quality GPU to support your operations. Why? Let's understand the difference between the workings of CPU and GPU with the help of the following example.
If you want to deliver pizzas, and you have 10 super-fast bikes, each motorcycle can deliver one order at a time, which means you can deliver up to 10 orders at once. But if you have more than 10 orders, someone will have to wait for one of the motorcycles to deliver a pizza first. And what if you have 500 orders? Even though your bikes are fast, it'll take a long time to deliver all the pizzas.
This is how CPUs work: they offer rapid and focused sequential processing. You may adapt it to deliver more than just one pizza at a time. Still, operations will always be sequential with CPU—deliver one order, then the next, etc.
On the contrary, a GPU is like having 1000 average speed motorcycles. Even though they're slower than your sportbikes, you'll be able to deliver 500 orders much faster. This is because you can deliver all of them at once. The ability to parallelly deliver many pizzas makes up for the slower speed.
To conclude, CPUs are faster than GPUs, and they can also perform several tasks at once. However, GPUs have way more cores, which offsets the faster speed of CPUs. These thousands of cores allow GPUs to process many operations simultaneously and offer better performance than a CPU. And that's why they are better suited for things like virtual currency mining, AI, or machine learning.
---
Other factors affect the video processing speed in Video Enhancer AI?
Here are three things you need to consider before buying a graphics card for AI video enhancer:
Memory bandwidth: It determines the ability of a GPU to deal with large amounts of data. The more memory bandwidth in your GPU, the better and smoother it will perform. It's the most crucial performance metric, so look for a GPU with high memory bandwidth.
Video RAM size: It measures how much data your system can store and handle at one time. If you'll be working with categorical data and Natural Language Processing (NLP), the amount of VRAM is not so important. However, higher VRAM is crucial for Computer Vision models.
Processing power: It is calculated by multiplying the number of cores inside the GPU and each core's clock speed. As the name suggests, processing power indicates how fast your GPU can process data. Look for more cores with higher clock speeds.
---
Nvidia vs. AMD GPU
When it comes to machine learning, Nvidia GPUs are more optimized. They have a profoundly entrenched CUDA software development kit (SDK) that supports all major machine learning frameworks. Nvidia's programming tools and libraries have also increased the usability of their GPUs.
An alternative to CUDA is the OpenCL SDK, which works with AMD GPUs. But it doesn't support the major ML frameworks out of the box. Hopefully, OpenCL will support ML frameworks soon, and AMD will become an attractive choice for machine learning GPUs. They have some excellent inexpensive cards in the market.
For now, if you want to practice machine learning without any major problems, Nvidia GPUs are the way to go.
---
How to switch from CPU to GPU and switch between Graphic cards in AVCLabs Video Enhancer AI?
As an AI-based video enhancer and upscaler tool, AVCLabs Video Enhancer AI provides the feature to enable users to switch between CUP and GPU, and between different graphic cards (if your computer has multiple graphic cards).
Open the program and click the Menu button and choose Settings. You can open the Settings dialog as the following: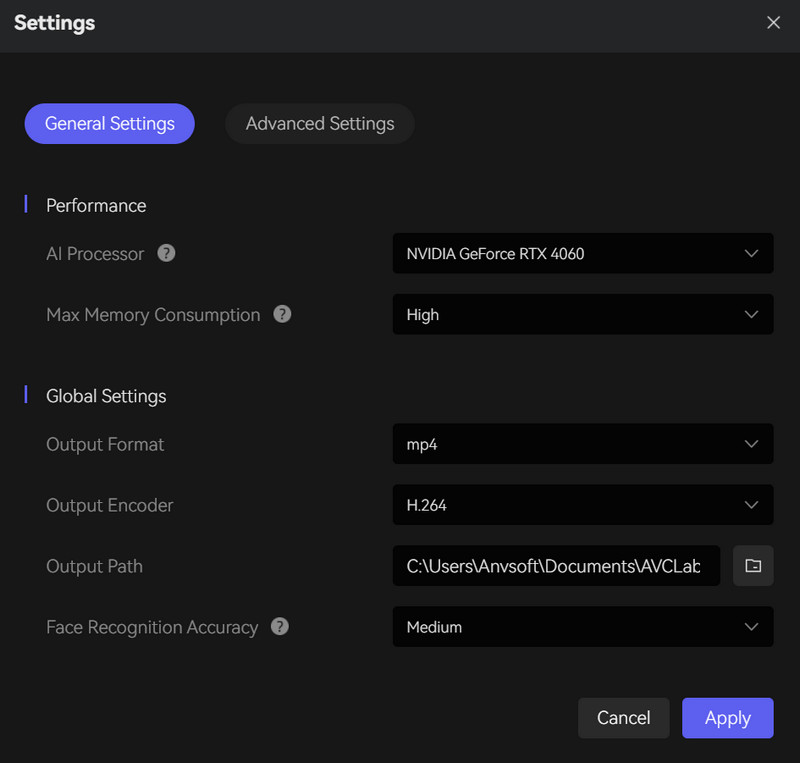 In the "AI Processor" option, you can choose to apply GPU or the graphic card on your computer.
Which graphic card suits AVCLabs Video Enhancer AI?
NVIDIA Kepler (GTX 600 series) and above;
AMD GCN 1st Gen (Radeon HD 7000 series) and above;
Intel Haswell (4th-gen core) HD Integrated Graphics and above
---
About AVCLabs Video Enhancer AI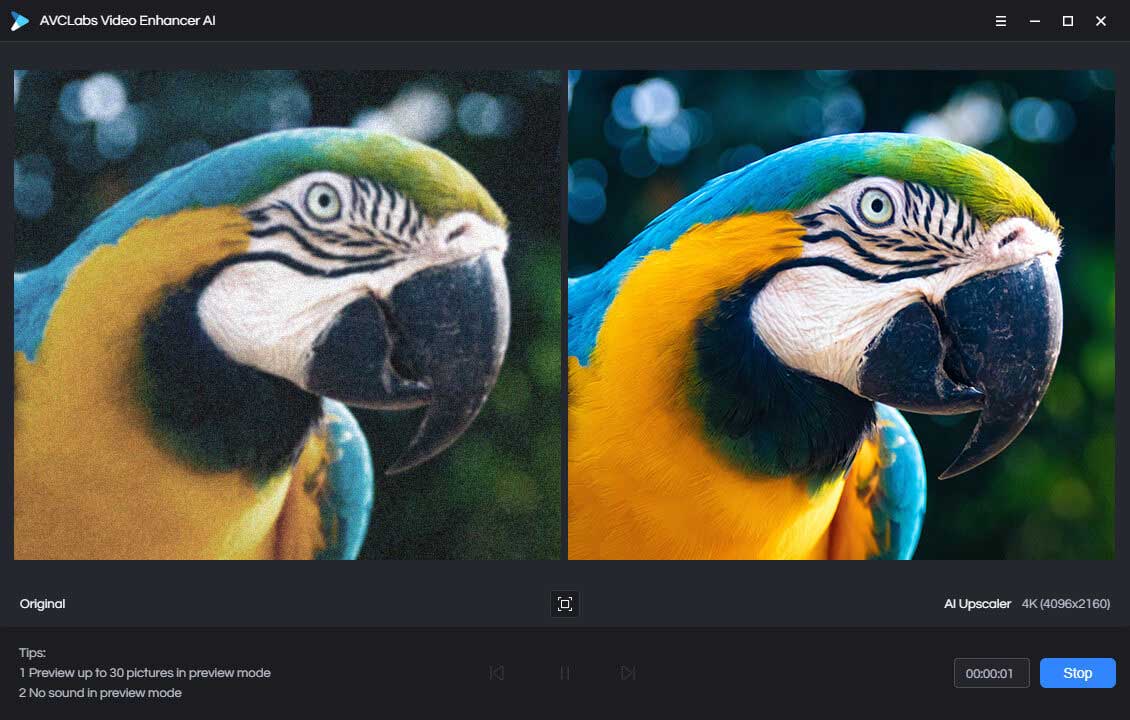 It's an AI video enhancer and upscaler to give your old footage a second life!
Utilize Multi-frame enhancement to improve the visual quality
Upscale video resolution from low to high with super-resolution
Sharpen faces from blurry video and enhance facial detail
Remove noise and grain from the video to make it clearer than original
Support interlacing, cropping, clipping, GPU & TensorRT acceleration
---
Conclusion
A good-quality GPU is required if you want to accelerate the speed of processing video. Although you can do it with CPU only, which is also supported by AI Video Enhancer, it will cost a very long time. It's essential to purchase a GPU that will meet the hardware requirements of your AI programs. When looking for a GPU, its memory bandwidth, processing power, and VRAM are crucial considerations. The recommended GPU in this article will help you a lot to get your desired video.
Upscale video and enhance its quality
with the power of AI